No collection would be complete without "Sissy the Talking Cow".
(photos courtesy of Judith Hayman)
Here I am admiring Sissy's fine fetters.
Steve Macdonald wrote me with the following: "ummm.... mew? What's the mouse up to behind the first picture of Sissy the cow? He looks like he's having an awfully good time...."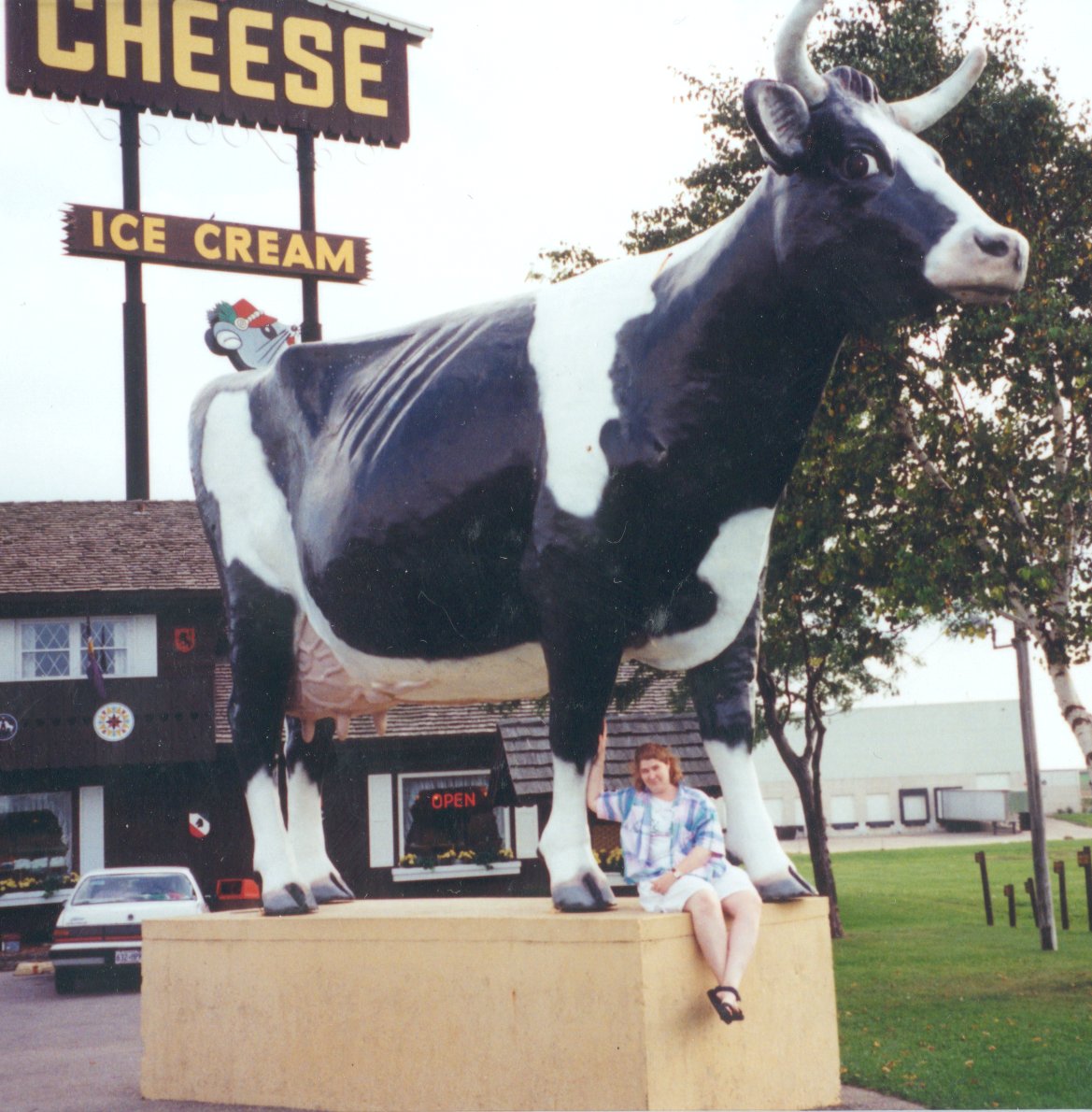 Here I am trying to milk Sissy. (Got Milk?)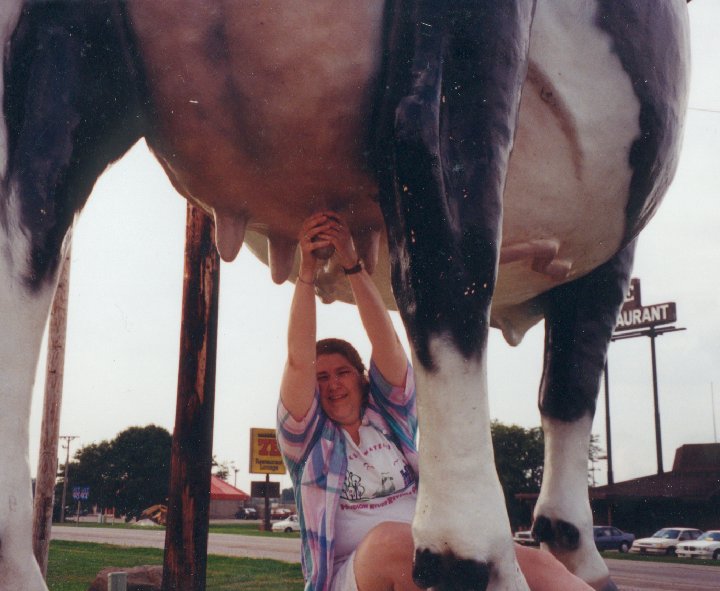 Main Menu | Links |Bio | Recordings | Gallerie | Scrap Book | What is Cohousing? | Contacting Mew & Ed